A Beginner's Guide to Apprenticeships
Not sure how apprenticeships work? Not sure how an apprentice would benefit your business? Not sure if you could afford to hire an apprentice? This article breaks down everything you need to know about apprenticeships and why hiring an apprentice can be great way of growing your business.
What is an Apprenticeship?
An apprenticeship allows an individual to marry their occupation and study, to obtaining a nationally recognised qualification in the process. This work/study balance is formatted in an 80% work - 20% studying structure, with one day a week dedicated to studying at either the workplace itself, or at a college, university, or training centre.
Apprenticeships are available in almost all industry sectors, from IT, Marketing, and Finance to Engineering, Construction, Transport and many more in between. Alongside a vast array of vocational training available, there are also a range of study levels for apprenticeships, such as:
Level 2 – Intermediate, equivalent to five GCSEs (Grades 4-9)
Level 3 – Advanced, equivalent to two A-Levels
Levels 4-7 – Higher, equivalent to a foundation degree or above
Levels 6-7 – Degree, equivalent to a Bachelors or Masters Degree
An apprentice may start at a lower level and after successfully completing that level, they can move onto the next level and keep doing this all the way up to level 7. Alternatively, it's also possible to start off on a degree level apprenticeship without working your way up to it.
Apprenticeship Myths Busted
Apprenticeships are Only for Young People
You may have heard many myths about apprenticeships that simply aren't true. A big one is that apprenticeships are only for young people, when they are in fact for people of any age. This means apprenticeships aren't just a way to get careers started, but can help develop careers by expanding an individual's skillset, or help to change your employee's career paths within your business, giving them the skills to be redeployed to other departments and levels of responsibility.
Employees Doing an Apprenticeship Can Only be Paid an 'Apprentice's' Wage
Another misconception a lot of employers have about apprenticeships is that they can't put their existing employees on apprenticeships because they will have to decrease their wages. Fortunately, this isn't true, as employees can stay on their current salary throughout their apprenticeship,  and continue to be employed at the same company and study without sacrifice. On top of this, there are many grants and funding opportunities from the Government to help businesses paying apprentices wages and providing for uniforms or tools.
Apprenticeships are Only Entry Level Qualifications
An old myth about apprenticeships is that they are only entry level qualifications. Apprenticeships come in a range of levels from intermediate to degree level and with 20% of employers reporting a former apprentice currently sitting at board level within their organisation, it's clear that apprenticeships can help boost careers at any level of experience.
Off-the-Job Time is inflexible
The 20% off-the-job training, although usually conducted by dedicating one day a week to training, isn't set in stone. If it's easier for your and your apprentice to fit in training sessions around their shifts instead, this is a possibility and gives you as an employer plenty of flexibility when it comes to allocating time for your apprentice to study.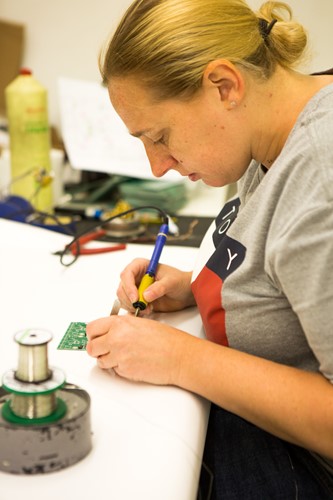 The Benefits of Apprenticeships
Improves Productivity
Apprenticeships are an effective way of adding talent to your business and developing a motivated, skilled, qualified, and productive workforce. Employers who have an established apprenticeship programme reported that productivity in their workplace improved by 76%, with 74% reporting that apprenticeships improved the quality of their product or service.
Loyalty
Hiring an apprentice can be a long-term investment for a business,  gaining an employee that will not only start their career with you, but they will learn within the structure of your business specifically, and ideally grow a long a fruitful career within your organisation. This is evident in the fact that 1 in 5 companies have a former apprentice at board level. Apprenticeships can also help to reduce staff turnover, providing new avenue for learning and development to employees who might otherwise feel the need to seek new opportunities elsewhere.
By nurturing your apprentices, you will have an employee perfectly moulded to fit your business needs and responsibilities who understands exactly how the business operates and how to effectively perform their own role there.
Cost-Effective
For small businesses, hiring an apprentice can be a cost-effective way of bringing new talent into your business. . Apprenticeships for individuals under the age of 24 could be 100% fully government funded if your business is eligible, and if not, you'll only pay 5% towards the cost of training and assessing an apprentice anyway. In addition, if your business is eligible to apply and is accepted for funding through the Levy Matchmaking Service, apprentices of any age, at any level could have their training and wages 100% fully funded.
Upskill Your Current Workforce
Getting the most out of apprenticeships doesn't mean you have to hire new employees, instead you can upskill your current workforce. If you want to make your workforce more competent in a particular skill or to develop a new skill entirely, you can do this through apprenticeships. This means you don't have to incur the heavy costs of hiring new employees and can retain top talent within your organisational structure.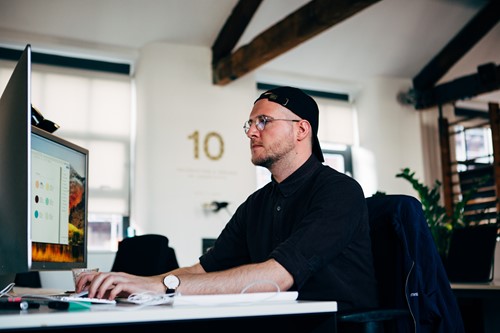 Keeps Knowledge up to Date
Apprenticeships allow your employees to learn the most current knowledge and practical skills appropriate for their role keeping their skillset relevant to new and emerging technologies. This knowledge is also easier to understand and recall due to the applied nature of apprenticeships where knowledge learned is then immediately applied in the workplace.
Our Apprenticeship Specialist is Here to Help
If you're an SME interested in hiring an apprentice or upskilling your current workforce with apprenticeships, then our Apprenticeship Specialist Suzanne McNicholas is here to help. Give us a call on 0161 237 4444 or register your details here Contact Apprenticeship Specialist Form | Skills for Growth SME to start your journey with apprenticeships.
You can find out more about how our Apprenticeship Specialist can help you here https://www.skillsforgrowthsme.co.uk/media/1696/4134-sfg_apprenticeship_specialist_flyer.pdf
The Growth Company is an award-winning, not-for-profit social enterprise with a mission to enable growth, create jobs and improve lives. We provide individuals and businesses with a wide range of services that improve employment, skills, investment and enterprise for the benefit of all, and have been working in the Greater Manchester city region for more than 30 years. 
This project receives funding from the European Social Fund as part of the 2014-2020 European Structural and Investment Funds Growth Programme in England.  
The Department for Work and Pensions is the Managing Authority for the England European Social Fund programme.  
Established by the European Union, the European Social Fund helps local areas stimulate their economic development by investing in projects which will support skills development, employment and job creation, social inclusion and local community regenerations. For more information visit https://www.gov.uk/european-growth-funding.