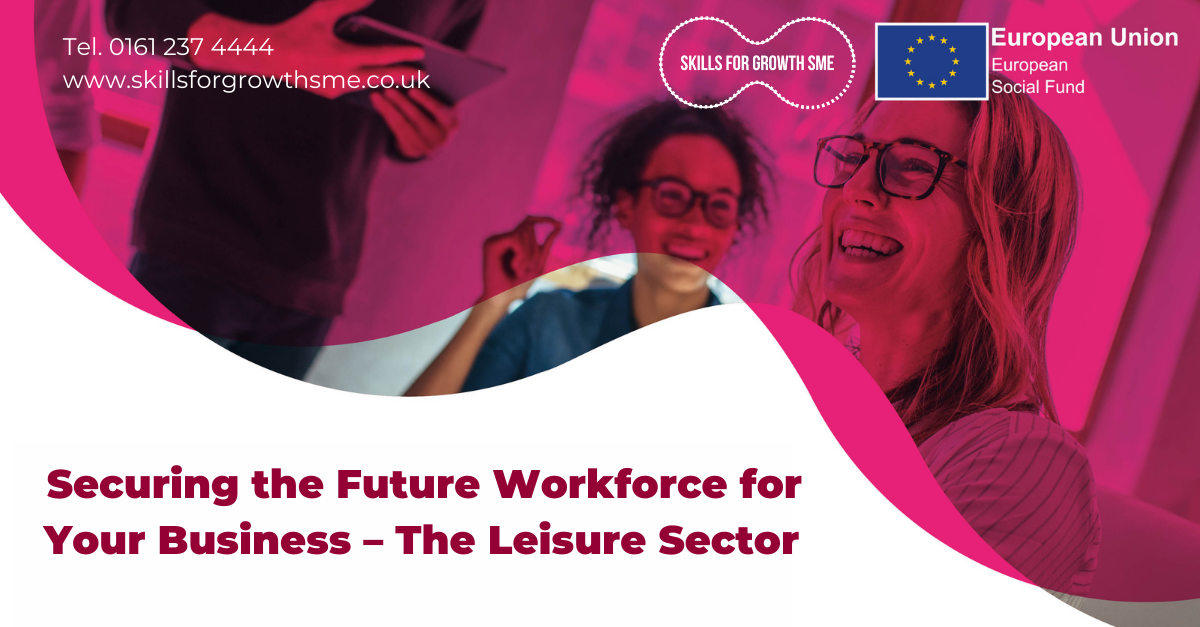 The leisure sector has been one of the hardest hit sectors by COVID-19, with most leisure businesses being forced to completely shut their doors during lockdowns. It is only recently, as restrictions begin to loosen and life begins to regain some sort of normality, that these leisure businesses have been able to reopen and start operating again, albeit with some extra safety measures in place.
As we begin to recover from the pandemic, it is essential that the leisure sector strongly recovers as it will act as one of the biggest components of getting our economy back on track. One way the leisure sector industry can achieve this is by creating new jobs, particularly new jobs for younger people.
Kickstart Scheme
The government's Kickstart scheme aims to get 16-24 year olds who are on universal credit into a job by providing funding to employers to create job placements for this demographic. This funding is available to any size employer, which means SMEs are able to take full advantage of this great scheme. The funding provided covers 100% of the national minimum wage (or national living wage depending on the age of the participant), for 25 hours per week for a total of 6 months. It also covers the associated national insurance contributions and employer minimum automatic enrolment contributions. This could be an extremely useful way for leisure sector businesses to get back on their feet after the heavy losses caused by the pandemic as it provides a low cost way to build up a strong workforce ready for the return of customers.
Unemployment rates across the board are relatively high which wasn't helped by the pandemic causing many 18-24 year olds to lose their jobs, more so than any other age group. Hiring younger people is a good way to fill skill gaps within your business as they can bring new knowledge with them, or you can train them from scratch to have the skills you want them to have, without them carrying over any bad habits from previous employers. It also helps that many people this age have interests in sports and leisure activities which makes them perfect candidates to work for leisure businesses. If your workforce is not as diverse in age ranges, then hiring those in this age category can help bring new enthusiasm into your business which can revitalise the way you operate, as well as help to close any generation gaps you may have in your workforce.
Apprenticeships
Apprenticeships are a great way to hire young people, as not only do you get a fresh, enthusiastic employee who wants to kickstart their career, but you get an employee who will be constantly trained during their apprenticeship with up to date skills that suit the needs of your business. As an employer, if your pay bill is less than £3 million pounds a year then you only have to pay for 5 % towards the cost of training and assessing the apprentice, with the Government covering the rest. On top of this, if you have less than 50 employees, the Government will pay 100% of the apprenticeship training costs up to the funding band maximum for apprentices aged:
16 to 18
19 to 24 with an education, health and care plan provided by their local authority or has been in the care of their local authority
As a further incentive the Government will pay businesses £3,000 for hiring new apprentices of any age from 1 April 2021 to 30 September 2021. Apprenticeships provide an excellent cost-effective way for a badly hit sector like the leisure sector to strengthen its workforce and get back on its feet.
Although it might be easier to "lazy hire" someone with lots of experience or qualifications in a certain field, taking a chance on younger people who are trying to get their foot in the door can come with a lot of benefits. Hiring an already qualified, experienced employee might help your business in the short term, but it does nothing to help secure your future workforce. The long-term benefits of hiring a younger person that can be trained on the job or with an apprenticeship often outweigh the short-term gain of hiring an experienced employee.
It is common for leisure businesses to have varying work hours, and young people tend to be the most flexible in terms of when and where they can work, as well as better at being able to adapt to new changes. You'll also find that younger people tend to be more willing to learn and are not burdened by previous experience and ways of doing things.
Not all employers are suitable to have jobs for young people, leisure sector businesses however are often the perfect type of businesses to hire young people. So, if you want a cost effective way to secure your future workforce, consider stopping "lazy hiring" experienced candidates, and take a chance on the youth instead.
Out of practice? Explore short refresher training for your team
Many people across the sector may have been placed on the Government's Job Retention Scheme (furlough) in some capacity for over a year and may be out of practice. There are a wide range of short, flexible training programmes available to you and your team; from customer services and front of house, to health and safety and infection control which are essential for any business re-opening in a post-pandemic world. Plus, many of these training courses are fully funded, which means there is no cost to you or your business.
If you would like to secure the future of your workforce, contact us on 0161 237 4444 or email enquiries@skillsforgrowth.co.uk to find out more about how we can support your business.