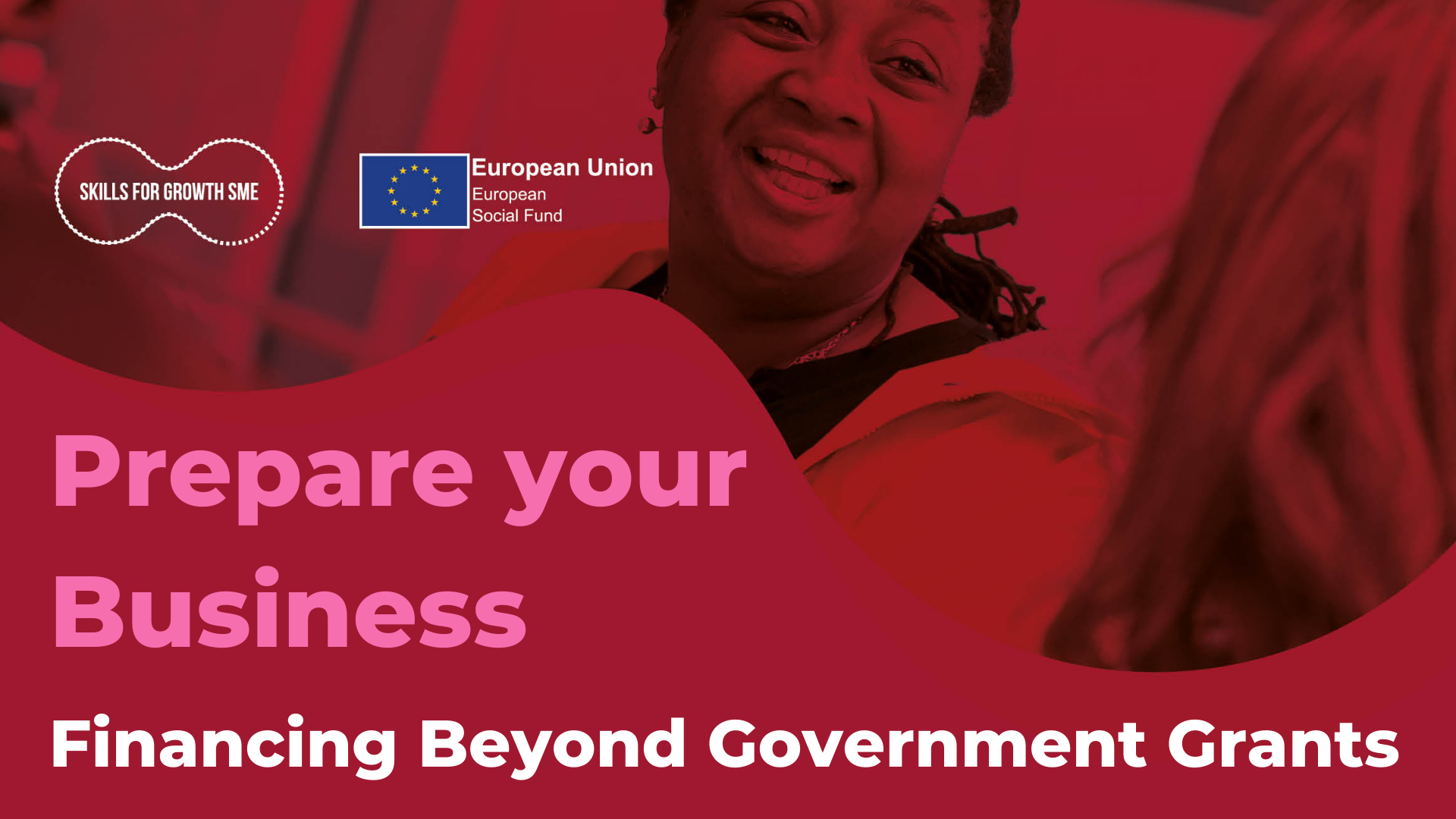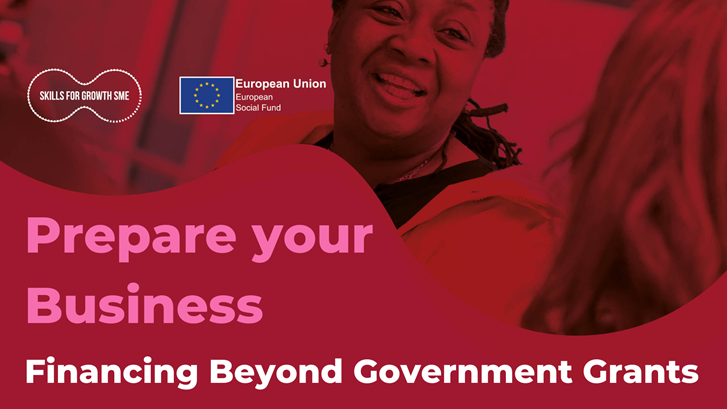 Prepare your Business - Financing Beyond Government Grants
With the furlough scheme coming to an end later this year, many businesses will be looking elsewhere for support as they begin to reopen and recover from the impact of the pandemic. Let's take a look at what support there is for businesses in addition to the Skills for Growth - SME Support offer, which businesses can take advantage of as the government grants start to dry up.
Restart Grants
Despite schemes such as the furlough scheme coming to an end, that doesn't mean there is no support from the government left whatsoever. From March 2021, the government introduced one-off Restart Grants of up to £6,000 per premises available to non-essential retail businesses that were forced to close during the lockdown. Businesses in sectors such as hospitality and other sectors opening later this year including accommodation and leisure will have access to grants up to £18,000 per premises. This grant intends to provide the funding needed for these businesses to be able to reopen safely to ensure when they do reopen, the spread of COVID-19 can be kept at a minimum so that the roadmap back to normality, or as close as we can get to pre-Covid normality, is kept on track. However, the closing date to apply for these grants is 30th June 2021 which means there is not much time left for businesses to make the most out of this grant, so if you are an eligible business, do not hesitate and apply now.
Recovery Loan Scheme
There is also the recovery loan scheme which is running up until December 2021 which aims to support access to finance for businesses as they grow and recover from the disruption of the COVID-19 pandemic. Up to £10 million is available per business, the actual amount offered and the terms is at the discretion of participating lenders. The government guarantees 80% of the finance to the lender, and as the borrower, you are always 100% liable for the debt. In terms of eligibility for the loan, you must be trading within the UK, be able to show that your business would be viable were it not for the pandemic, show that you have been adversely impacted by the pandemic and that you are not in collective insolvency proceedings (unless your business is in the scope of the Northern Ireland Protocol in which case different eligibility rules may apply). You can either receive term loans or overdrafts of between £25,001 and £10 million per business, or invoice and asset finance of between £1,000 and £10 million per business. Click here for more detail about the recovery loan scheme.
Preparing for a Future with Limited Government Support – With the Help of Skills for Growth
If you are an SME that has been adversely affected by the pandemic and are worrying about your sustainability once the government schemes and grants end, fear not, we are here to help.
Apprenticeship Specialist
Apprenticeships are open to anyone in your organisation from entry-level roles, through to the most senior members of staff. From Level 3 to Degree level apprenticeships, this is the ideal way to fill skills gaps and help your employees gain a recognised qualification in the process. They are also a great way to future proof your business, something that will be extremely important as the furlough scheme comes to an end, plus our apprenticeship specialist is here to guide you through the entire process. To top it all off, 89% of businesses say apprenticeships have improved their product or service, what's not to love?
Business Change Specialist
Build back better and implement a positive business change management strategy with the help of our Business Change Specialist. The pandemic has undoubtedly caused a change to the 'normal' way of working with many people working from home or doing a hybrid of working from the office as well as from home. Our business change specialist can work with you to make the changes to your business that are needed to adapt to the new world we find ourselves in. We work with organisations to help diversify their offer in order to become resilient in the face of uncertain times and prepare for crisis situations.
Health and Wellbeing Specialist
A happy, healthy, and resilient team is essential to have an efficient workforce, and it is now more important than ever since people have had to adjust to a new way of life, often being stuck inside due to lockdowns. This has led to many people losing their fitness, struggling with mental health and worrying about the security of their jobs. To ensure your team comes back feeling ready for work, our health and wellbeing specialists can work with your business to develop a health and wellbeing strategy and then implement it to fit your needs. We not only work with the individual but also work with organisations as a collective to ensure happy, healthy wellbeing strategies are in place.
Skills Brokerage Service
We can help you to fill skills gaps within your business through our skills brokerage service in which we work in partnership with a network of colleges, universities, private and commercial training providers across Greater Manchester and beyond, who can provide you and your team with specialist support. Through our impartial service, we help you find the perfect training partner for all of your training and development needs, at all levels.
Training and Courses
There are a variety of short and long-term training programmes available to your team from a wide range of training providers across Greater Manchester. These cover all industries and sectors and include programmes that can help develop your team's technical and digital skills, enhance their management and leadership knowledge, support and develop administration and customer support functions. These skills will help your business to run more efficiently and cost effectively, which when reopening after a long period of adversity will be much needed.
Funding Support
We understand that finding the time and finance to implement workforce development solutions can be a challenge for all businesses, which is why we can help relieve some of the pressure by exploring all funding options available for your business. This could include sourcing fully-funded training programmes, or exploring incentives and grant funding investment.
Following the recent government announcement on June 14th 2021 there is no doubt businesses across GM are feeling deflated as we all hoped we would be relinquished of all restrictions. But as we move into this next phase, Skills for Growth - SME Support would like to remind SMEs in GM that we are here to support. There is light at the end of the tunnel, it's just taking us a few more weeks to get there. Stay positive and don't forget, we're always here to help!
Get in Touch
If you would like to receive our support to assist you when your business reopens, then register with us here or give us a ring on 0161 237 4444 to discuss what we can do for you.