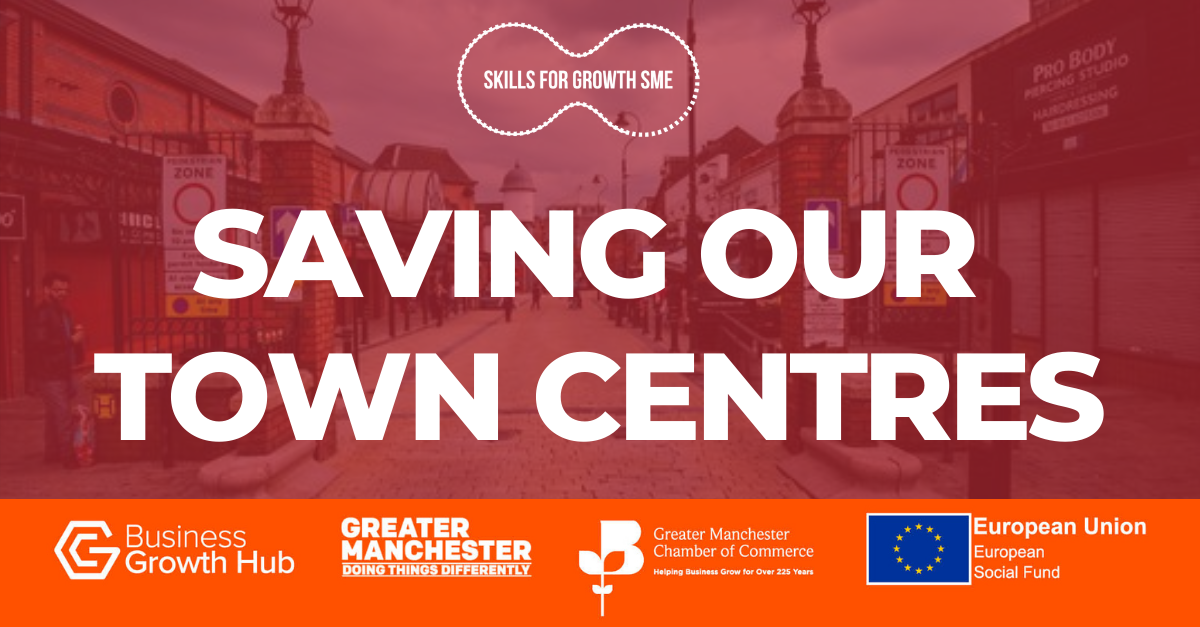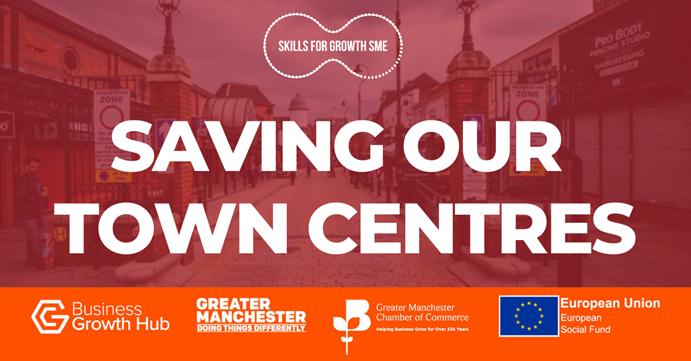 Town centres were once a hotspot for people to fulfil their shopping and social needs, however a lot has changed since the pandemic began and town centres are now looking a lot more like ghost towns rather than social hotspots due to the shutdown of the retail, hospitality and leisure sectors. Let's take a look at how we can not only reopen our town centres, but how we can rebuild new and improved future-proof town centres as we embark on our journey back to normality.
The Impact of COVID-19 on Town Centres
COVID-19 has caused a drastic decrease in the amount of people visiting town centres since the start of the pandemic. From March 1 to June 30 last year, footfall in smaller district centres fell by 34.5%. This has forced many of the shops in town centres to change their business models, offering take away/delivery options or digital services in an attempt to survive the pandemic, while others have had no other choice but to furlough their staff. Whilst essential shops have been allowed to remain open, many of the shops you'll find in town centres are deemed non-essential and therefore town centres have more or less completely shut down throughout lockdown.
Reopening in a COVID world
As restrictions begin to be lifted, many shops will finally be reopening for business again, however they will be doing so in a different world, a world that must learn to live with COVID for the foreseeable future. This means they will have to adjust the way they operate to ensure they are COVID safe to actually attract the customers back to town centres, as some people may still be worried about visiting public spaces even after restrictions have been lifted. Social distancing will likely remain in public spaces after restrictions are lifted, so shops reopening in town centres will need to enforce strict measures and guidelines to help people adhere to the rules. For bars and restaurants this may have a large impact on their profitability as they start to reopen as the total capacity of the indoor buildings will be greatly reduced, limiting how many paying customers they can have at any given time.
Even when the government deem it is safe for us to return to town centres, there may be many people who are still reluctant to do so in fear of their own health if they are vulnerable to the virus or simply don't feel comfortable being around so many people yet. This is especially true for indoor stores where people are in much closer contact with each other and the risk of passing on the virus is a lot higher. Further to this since the start of the pandemic, new habits for online shopping have increased, a habit that was already on the rise before the pandemic. This might mean they will have to think about how they will adapt to their customers' new shopping habits, will they focus more on being online, or will they use both online and physical stores to capture all their customers.
Hope for Town Centres
There is a silver lining for town centres though, as there may be a reduction in the amount of people who visit city centres after restrictions have been lifted. This is because people are being advised to 'stay local' to reduce use of public transport and prevent big public spaces from becoming overcrowded in an attempt to control the spread of the virus. This will encourage people to shop at places closer to them which will mean town centres could become an increasingly popular place to shop as we ease back into a life of normality. According to this report from June 2020, 59% of consumers in Britain have used more local stores and services to help support them during the lockdown. This shows that people may not only visit local shops more often to reduce the spread of the virus or because the government advises them to, but because they want to support their local shops in a time of need and thus support their local community. Taking this into account, the pandemic might not mean doom and gloom for town centres after all, but actually given them a new lease of life, as long as they can build back better in this new COVID world.
How Town Centres Can Build Back Better
If people are to return to town centres, they will need to feel safe and comfortable both inside and outside the shops, which is why one way of adapting our town centres for the future will be reinterpreting how space is used and for what purpose. Adding more spaces for people to meet and socialise such as 'green spaces' out of the way of the busy pavements and shops to give people another reason to visit town centres other than purely for shopping. This may also help to encourage people who are still sceptical of returning to public spaces as this would provide more room for people to be able to maintain social distancing rules.
On the topic of going green, there are many ways to make our town centres greener, making them more environmentally friendly and a more pleasant place to be. The use of e-bikes became popular during the pandemic and provide a great green way of getting around instead of driving and they are perfect for navigating through town centres. If many people continue to work from home after the pandemic, then there will be less commuting which will greatly reduce pollution in town and city centres where cars are usually seen filling the streets. It also means we are more likely to visit shops in our local vicinity as less people will be travelling to city centres for work. People walking and cycling to town centres instead of driving into city centres means cleaner air, less noise, less stress, and more support for local stores. This links to the suggestion of a '20-minute neighbourhood' where everyday needs' and services are available to people within a 20-minute return walk from their home.
More business collaboration
Businesses can think of ways to support each other as they recover from the pandemic. There are many ways businesses can support each other, one example might be an unused office space offering local workspaces, then a local bakery or restaurant could provide an offer for anyone who uses that space. This kind of partnership could be a good way for businesses to help themselves to recover from the losses of the pandemic, simply by helping other businesses at the same time. Thinking of other ways to build back better, this office could even team up with local bus companies to offer discounted travel or develop walking routes for people to walk to the workspaces to encourage people back to the town centre, and back to supporting their business.
It is also important to ensure everyone is able to easily access town centres. For example 30% of retired people do not have access to a car, and they are not the only group of people who are without their own private transport. To enable easy access to town centres for these people, it is essential that public transport is reliable, which will be aided by the reduction in commuting and therefore the reduction of cars congesting our streets. Walking and cycling should also be a safe and convenient way for people to get into town centres. To achieve this, measures should be taken that ensure there is a safe infrastructure for active travel, with enough room to allow for social distancing as well as space being designated for people to be able to securely park their bikes once they are in the town centre.
Ensuring the local businesses in town centres pull through the pandemic and continue to play and  essential role in the economic and social fabric of our society, and we all play a part in their survival. Here at Skills for Growth - SME Support we are all about helping SMEs upskill, retrain, adapt to business change and survive during these difficult times.
If you or an SME you know could benefit from talking to one of our advisors - please get in touch today! Alternatively you can call our team on 0161 237 4444.